From the BJA (Bureau of Justice Assistance)  Department of Justice.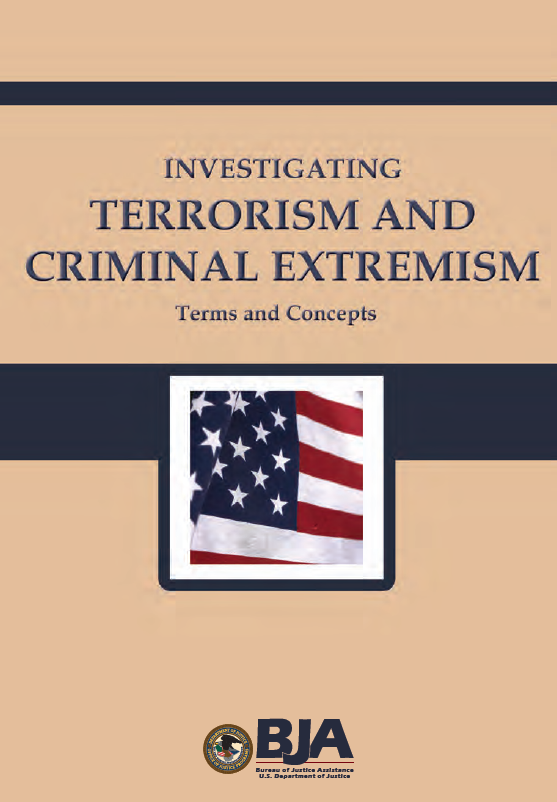 .
In order for criminal justice professionals to effectively combat terrorism/extremism, it is imperative to obtain as much information as possible.
Click here, to get a more complete list of just who the authorities are instructed to protect. 
One can assess, from the definitions alone, just who these little tyrants will go to extremes to protect, as well as who/what these self-appointed protectors of the system consider to be potential terrorists. 
Don't worry.  You are included. 
Meanwhile, Eric the Holder, is considered by his peers to be a good Subject?  A good Comrade?
.
Of particular interest are these articles:
A report released last week by the Senate Permanent Subcommittee on Investigations found that the nationwide network of state and local intelligence fusion centers created by DHS have produced little in the way of actionable intelligence relating to terrorist threats.  Surveying fusion center reports from a thirteen month span between April 1, 2009 to April 30, 2010, the subcommittee investigation "could identify no reporting which uncovered a terrorist threat, nor could it identify a contribution such fusion center reporting made to disrupt an active terrorist plot."  The Senate report states that one former Senior Reports Officer cited the volume of "useless" information as a significant problem with DHS' domestic intelligence collection:
"A lot of [the reporting] was predominantly useless information.  You had a lot of data clogging the system with no value." 
One former Senior Reports Officer, who worked in the Reporting Branch from 2006 to 2010, told the Subcommittee. 
Overall, the former official estimated 85 percent of reports coming out of the Reporting Branch were,
"not beneficial" to any entity, from federal intelligence agencies to state and local fusion centers."
Perhaps this is due to the fact that the DHS has made virtually every American citizen a likely terrorist?  Citizens, who instead love (unlike some of these people) their country, and would never do anything to harm her.  Hence, the redundancy that this bureaucracy has created could only result in massive failure.  Once again, the behemoth, FedGov has demonstrated that it is too smart.  By half… 
Perhaps if they closed our borders, questioned anyone entering the country, and focused on the Mosques that this administration has filled, they might find their percentages would go up.  Instead, the Kenyan cuts out White house tours to children, FAA flight controllers (delaying flights across the country), and military aid to besieged embassy officials who are fighting for their lives. 
Instead of making war on their own people, perhaps these men and women would be better served to watch what is going on inside the People's house?

This site, quoting Madison when he wrote,
"A popular Government, without popular information, or the means of acquiring it, is but a Prologue to a Farce or a Tragedy; or, perhaps both. Knowledge will forever govern ignorance: And a people who mean to be their own Governors, must arm themselves with the power which knowledge gives." ~ James Madison in a letter to William T. Barry, 1822
is an excellent source of public information.  It states,
Equalize Access to Information
"This site functions as a repository of information in the public interest.  Such information is often, by its very nature, prohibited from publication.  We regularly publish documents that are restricted by governments and corporations around the world.  We have been successful in maintaining the public availability of documents and information in the face of opposition from NATO, the U.S. Army, the U.S. Secret Service, and the Federal Bureau of Investigation, among others.  If you have access to documents that are of significance to the public at large,  please consider contributing them to our site.  We accept all information that contributes to and expands public knowledge."
I could not agree more.